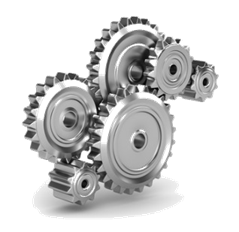 Systems
A system, considered as a set of interacting or interdependent component parts forming a complex/intricate whole, share common characteristics like the structure (Architecture), the behaviour (Functions and Performance) and the interconnectivity (Interfaces).
Complexity is linked to the not-heterogeneity of the components (that can be "systems" themselves) and to the use (Mission) requirements and how they are demanding and constraining.
GEA Space
provides highly professional System Engineering services supported by their long and deep experience in defining and designing complex and high performance systems and, also, systems of systems.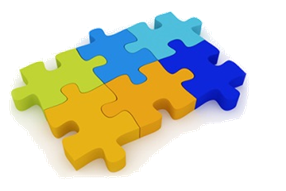 Solutions
Nowadays, with the availability of so many systems (e.g. GNSS, Earth Observation data, Telecommunication satellites, …), services and technologies, the applications in the different domains are growing exponentially.
GEA Space
is offering their knowledge in the different domains (e.g. Aviation, Maritime, Rail, Road and ITS, LBS, Timing & Synchronisation, …) and in the state-of-the-art technologies to support definition and design of innovative solutions identifying also breakthrough ideas, critical activities, risks and relevant mitigation actions and potential business opportunities.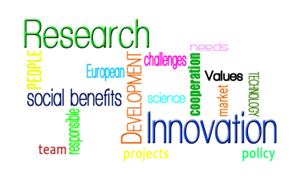 Research & Innovation
Research & Innovation is not only relevant to the pure act of conceiving a new idea but it is also, and mostly, relevant to the definition of the potential application, the identification of competitors, the development of the roadmap with the critical analysis of the time-to-market, the risks and associated mitigation actions, the key players and the decision makers. All these activities need a strong expertise in the process and a deep knowledge and capability to analyse the current competitive technologies and their trend in time.
GEA Space
is able to provide support and to manage the activities to define, develop innovative ideas and solutions and to prepare and put in action the roadmap and process to efficiently enter in the market.
Mission
With a significant experience in complex system design, in solutions and applications life cycle activities and in the critical technology elements development and assessment process, GEA Space is able to lead and support activities and roles like:
User requirements identification (i.e. from interviews, consultations, workshops and working group participation) and analysis (i.e. applications and technologies trend analysis, user needs forecast)
Technical project management (e.g. technical coordination, risks identification and mitigation actions definition, strategic decisions, work allocations, etc…),
System of Systems design (e.g. crisis management systems involving Navigation, Earth Observation and Telecommunications),
System and subsystem architectural design,
Solutions and Applications concept definition and design,
Requirement management,
Technical support in Cost Benefit Analyses,
Technical advice in different domains as Aviation, Maritime, Rail, Space, ITS, Earth Observations,
Timing & Synchronisation, High accuracy, Agriculture, Telecommunications.