GEA Space
was founded in 2015 by Franco Gottifredi with the aim to bring his 20 years of expertise in space domain activities and his innovating pulse into a company able to offer a wide spectrum of solutions and competences to different customers. The areas of expertise can be organised over two axes: the space domain and the activities domain (as shown in the figure below).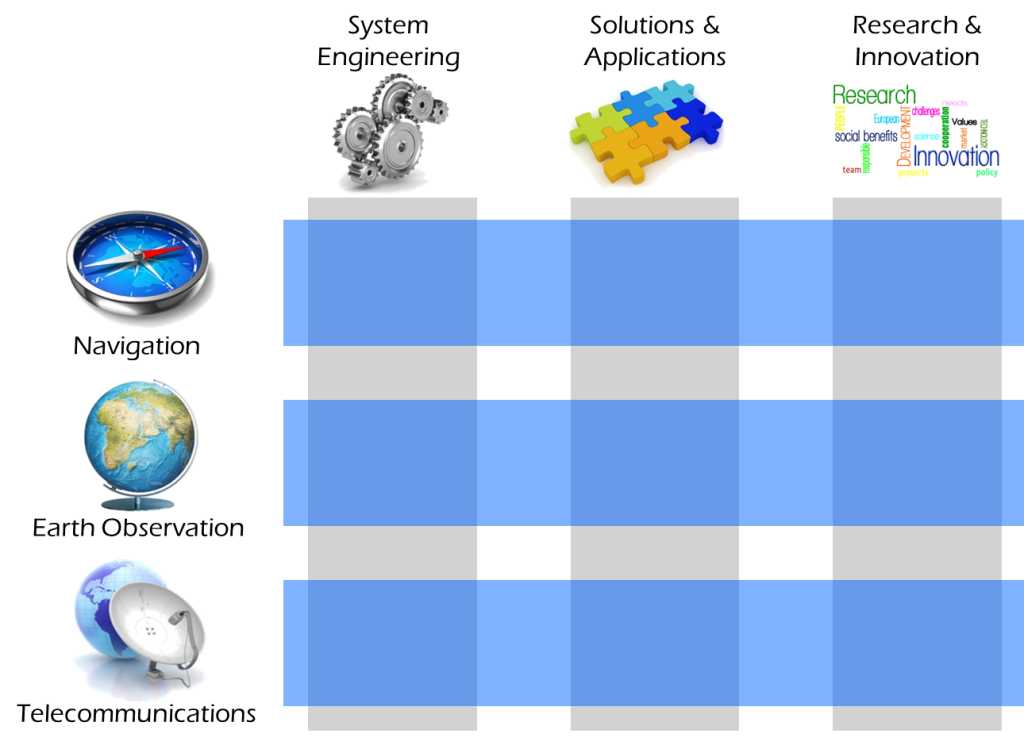 With a significant experience in complex system design, in solutions and applications life cycle activities and in the critical technology elements development and assessment process,
GEA Space
is able to lead and support activities and roles like:
User requirements identification (i.e. from interviews, consultations, workshops and working group participation) and analysis (i.e. applications and technologies trend analysis, user needs forecast)
Technical project management (e.g. technical coordination, risks identification and mitigation actions definition, strategic decisions, work allocations, etc...),
System of Systems design (e.g. crisis management systems involving Navigation, Earth Observation and Telecommunications),
System and subsystem architectural design,
Solutions and Applications concept definition and design,
Requirement management,
Technical support in Cost Benefit Analyses,
Technical advice in different domains as Aviation, Maritime, Rail, Space, ITS, Earth Observations, Timing & Synchronisation, High accuracy, Agriculture, Telecommunications.